About Modern Group, Ltd
Founded in 1946, Modern has been the mid-Atlantic's premier industrial equipment service and sales supplier. Our goal is to be your trusted partner to help your business prosper with world class material handling, construction and power generation equipment. All backed by the industry's best service team.
We take pride in being a 100% employee-owned company. Every person standing behind your equipment is an owner of Modern, invested in your success!
When you select Modern as your service and equipment provider you are choosing an organization that is forever focused on every detail, who invests in what your needs will be now and in the future, a group that will put you first.
We are Customer Dedicated, Employee-Owned.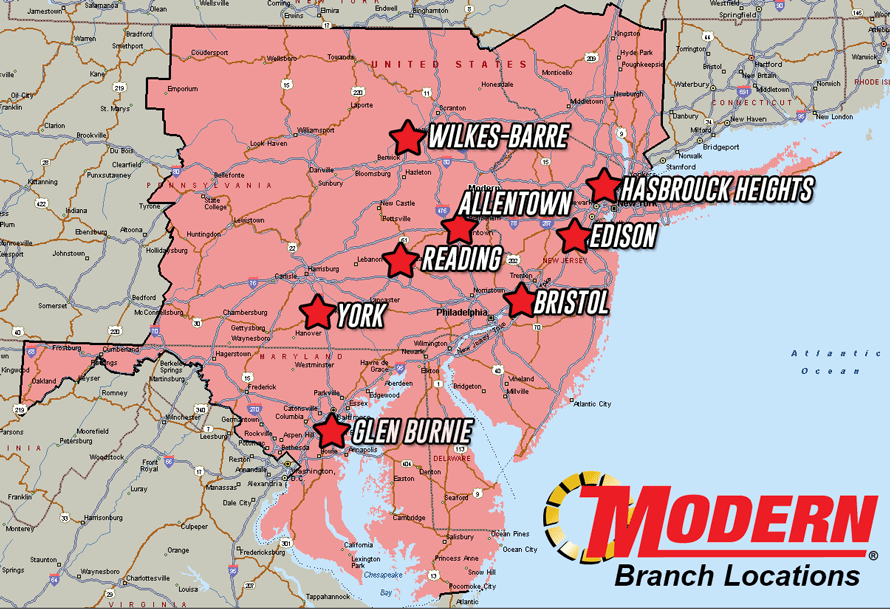 Modern's Branches
Maryland Branch
New Jersey Branches
Pennsylvania Branches